Get Your TruckerToTrucker Hat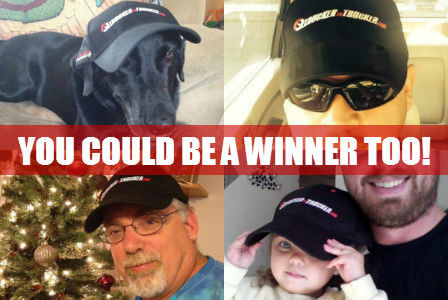 Take a quiz or two and share your results on your Website, Facebook, or Twitter pages. Then just let us know where you've posted your results and we'll send you a link to a page to let us know where you would like us to send your beautiful hat.
Some of the quizzes will take a number of questions out of a larger pool so try playing a few times to see how your scores vary.
And don't forget to challenge your friends on Twitter, Facebook etc to see who is King of the Road.